As promised, here is Prize 2 of my Holiday Favs Giveaway! This one is brought to you by the cover reveal for WICKED BITE, book two in my new Night Rebel series! SPOILER WARNING: If you haven't read SHADES OF WICKED yet, then DON'T read this description unless you're okay with being spoilered on things that happen in book one. Got it? You've been warned. Now, here's the back cover description and the ab-tastic cover :).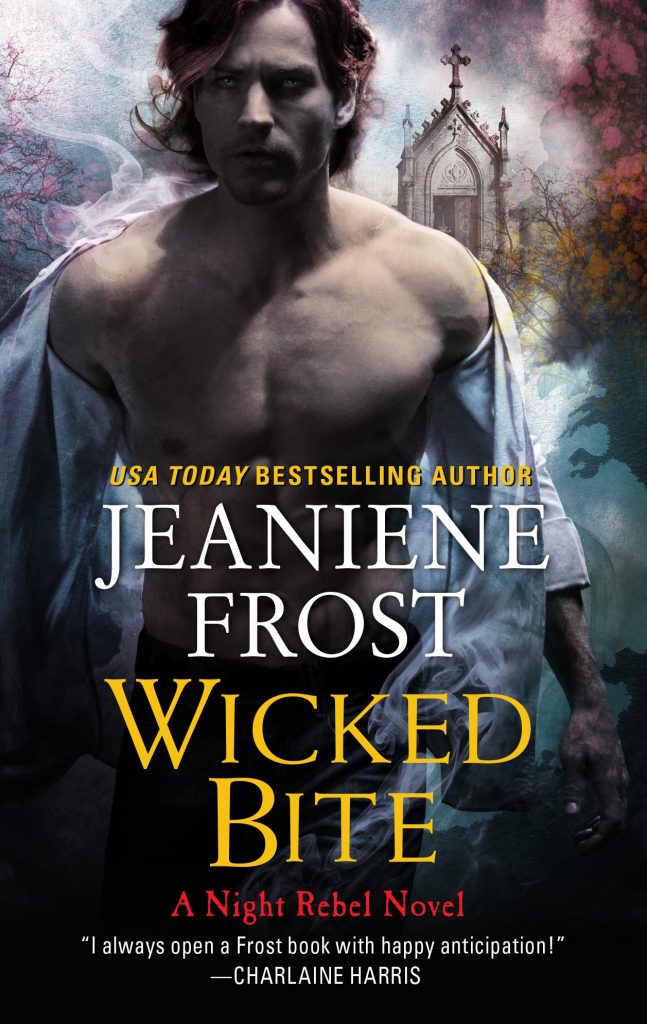 Some promises are meant to be broken…
Veritas spent most of her life as a vampire Law Guardian. Now, she's about to break every rule by secretly hunting down the dark souls that were freed in order to save Ian. But the risks are high. If she gets caught, she could lose her job. And catching the sinister creatures might cost Veritas her own life.
Some vows are forever…
Ian's memories might be fragmented, but this master vampire isn't about to be left behind by the woman who entranced him, bound herself to him, and then disappeared. So what if demons, other Law Guardians, and dangerous, otherworldly forces stand against them? Come hell or high water, Ian intends to remind Veritas of the burning passion between them, because she is the only person seared on his mind—and his soul… Releasing July 30th, 2019. Preorder yours: Amazon, Apple Books, B&N, BooksAMillion, Kobo, IndieBound
Now that you've seen the pretty cover, let's get to PRIZE 2 of my Holiday Favs giveaways! Like last time, the first part of the prize features books. THREE WINNERS will get to choose from ONE of the books below, which contains ALL the novels in my Night Huntress, Night Huntress World, Night Prince and new Night Rebel series, with an added extended novella from The Bite Before Christmas anthology because it's an important Cat and Bones story. Books are arranged below in my Author Recommended Reading Order. The three winners can choose to have their prize in either paperback or ebook. This part of the contest is open to US and international readers, although due to ebook restrictions, any international winners are limited to receiving their prize in paperback only.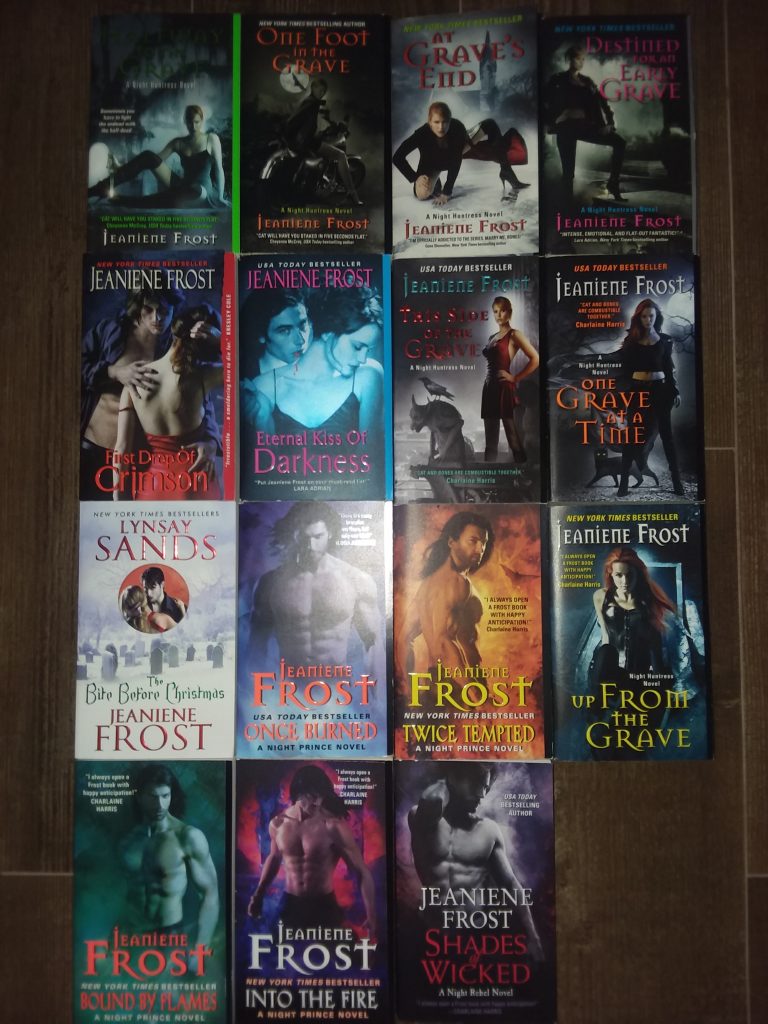 But I've already read all of your books! some of you might be saying. Well, then clearly you need MORE BOOKS to read! ONE LUCKY WINNER will also get a $25 Barnes & Noble egift card so you can buy whatever books you want. This part of the contest is limited to US readers only.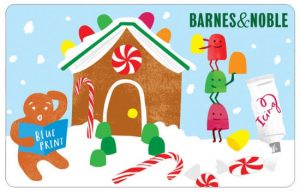 But wait! As usual, there's more! What goes better with books than more books, you wonder? Books, more books AND MONEY, of course 🙂. ONE LUCKY WINNER will get any book from my collection above, PLUS a $25 Barnes & Noble egift card, AND a $35.00 Amazon egift card! This part of the contest is open to US readers only.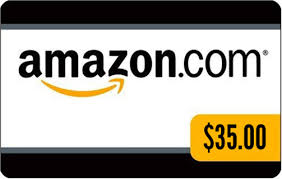 THE RULES:
If you want your chance to be one of the five total winners, then tell me your favorite holiday song. Or, if you don't have a favorite holiday song, tell me your favorite holiday dessert. This is open to all the winter holidays, of course (Christmas, Hanukkah, Solstice, Kwanzaa, etc). Now, my favorite holiday song is – as usual – a tie. This time, between O Holy Night and The Little Drummer Boy. I love the spiritual lyrics and the soaring crescendo of O Holy Night, but I also love the childlike sweetness of The Little Drummer Boy. My favorite dessert is nothing fancy but I love it: pumpkin pie. I only seem to eat it during the holiday season (note to self: Live a little, pumpkin pie would taste good in July, too! ;)) and there's just something about it that perfectly finishes a great holiday meal for me.
I mentioned a few examples, but you only have to tell me one of your favorites to be eligible to enter. Just like last time, reply in the comments on my website blog ONLY so I have them all together in one place. Winners will be randomly selected. Not sure if you're at my website blog? Here is the link: http://jeanienefrost.com/2018/12/holiday-favs-giveaway-prize-2-and-wicked-bite-cover-reveal/
Contest opens NOW and ends Saturday, December 15th at 9am Eastern time. Please only enter once per person. Winners will be announced on my website blog after the contest closes. Thanks and good luck!