Hi, all! If you didn't read my last post, you might not realize that my recent blog silence has been because I am feverishly trying to finish writing The Brightest Embers, the third and final book in the Broken Destiny series. Shameless side note: book two, The Sweetest Burn, releases on June 27th, so don't forget to mark your calendars!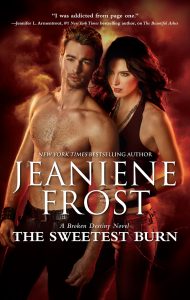 Anyway, if all goes well, the book will be finished this month, so it's all hands on deck keyboard until then. In the meantime, sorry for the cobwebs on the blog. At least it means good productivity, right?
However, how could I leave you with nothing but excuses for why I'm not blogging more? I couldn't! Therefore, I give you this hilarious text exchange between a husband and wife. Apparently, the wife is a bit of a practical joker and thought it would be fun to psyche her husband out by pretending that she'd adopted a new "dog." However, as you can see below, this is no ordinary dog ;).
I especially got a kick out of this exchange because from childhood, I have brought home many an unusual animal. There was the chipmunk I thought I could keep hidden in my room as a new pet, and who made his appearance known to my father by jumping onto the back of the toilet while my dad was peeing (I was SO grounded after that one!) Then there were the many stray dogs, abandoned baby birds or lost baby duckies I'd find in streets or other not-safe areas, so I'd take them home while I looked up a local wildlife refuge or no-kill shelter, all while hearing my husband say "We are NOT keeping them, Jeaniene!" because (1) at the time, we lived in a small apartment that didn't allow pets, plus we both worked crazy hours so we were rarely home, yet (2) left to my own devices, I probably would have tried to keep every one of them anyway ;). I also had, at one point, six ferrets, so I really cracked up about the husband's ferret comment in the text exchange below. Click on the picture to read and enjoy!