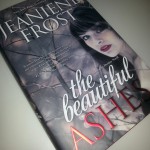 Sorry for the delay posting this, but words have been flowing for Bound By Flames, and when words flow, blogging gets the back-burner. That isn't to say that I didn't have a great time in Tennessee last week! First up was the luncheon Thursday afternoon with several lovely folks from Ingrams. We discussed books, Barbie dolls and Elf On The Shelf, among other topics, and they surprised me with a library edition of The Beautiful Ashes. Library readers might already know that my publisher did a special hard cover edition just for libraries, so I was delighted to get one of my own.
I was even more delighted when everyone at the table signed the book for me. That never happens anymore, lol. It's definitely going on my "keeper" shelf. Thanks again for a wonderful afternoon, ladies and gent!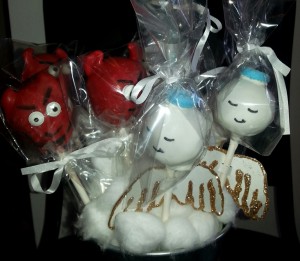 After that, I got to catch up with a friend who lived nearby, then later that same evening was my signing at Books-A-Million in Clarksville, TN. Look what someone made me: "angel" and "demon" cake pops! They were almost too adorable to eat, but note that I said "almost." If it's made of red velvet, as these were, I'm eating it, adorable or not ;). Thanks so much to everyone who came out to the signing in Clarksville!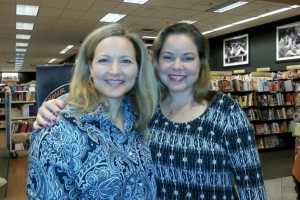 That same night, we had to drive to Memphis because I had an early appointment the next day. Now, here is an important safety tip for all of you audio book lovers: do NOT play Outlander in audio if the driver *cough, my sister, cough* has never read the book. Otherwise, said driver will get so caught up in the story that she will miss several turns, namely, the turn to Memphis at 1am in the morning. When I saw the sign that said "Welcome To Arkansas!" I knew we were going the wrong way. Why wasn't I driving, you may ask? Because my sister refused to let me drive, saying that I always get us lost! I usually do, to be fair, but in this case, it was her. Also, as I mentioned on Twitter, after the total 12-hour drive time on Thursday while listening to Outlander, my internal monologue started to develop a Scottish accent.
Early that same morning, I had a live tv interview on the local Channel 3 Memphis station, and because I hadn't gotten to bed until 2am, I was too tired to remember to be nervous. After that, I had some free time, so my sister and I visited our great-aunt and great-uncle who live in Memphis and who just celebrated their 68th wedding anniversary. Now, that's a happily ever after, if you ask me :).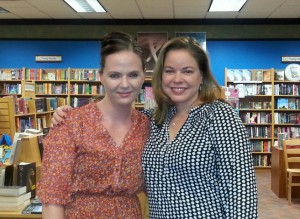 Later that night was my signing at The Booksellers At Laurelwood with author J.A. Redmerski, who was celebrating the release of Song Of Fireflies. J.A. is such a lovely person, and if you haven't heard her success story, you are missing something truly inspiring. She's also a fabulous author, so check out her books if you're looking for something new to read.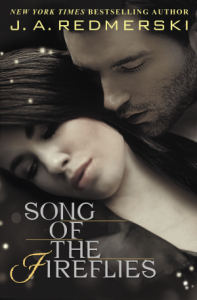 The Booksellers At Laurelwood has a fabulous wine and cheese spread waiting for readers, and if that wasn't tempting enough, one of the readers (Hi, Valerie, thanks again!) brought me a box of cupcakes. Are you sensing a pattern here? I loves me some sugar! *wink*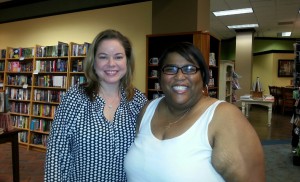 I had such a wonderful time at all the events. Writing can be a fairly lonely occupation (if you don't count the time I spend with people that, um, exist only in my imagination ;)) so getting a chance to meet and/or catch up with readers I've met before is a real treat with me. Thanks again to everyone who came out! Also, if you live in Texas, I'm coming your way next week. Then the week after, I'll be in VA. Check out my remaining tour signings for The Beautiful Ashes here.
That's it for me. Hope you're enjoying your week so far!