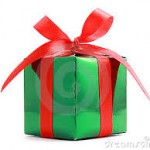 It's been a while since I ran a giveaway, and what better time to do it than the Season of Giving? Besides, I'm all done with my Christmas shopping and that in itself is something for me – a procrastinator – to celebrate :).  So, without further ado, let's get to the giveaways! Here's what I have up for grabs:
15 winners will receive one signed copy of my backlist, any novel of their choice. Since I have twelve published novels, you have a bunch to choose from. Links to tell you more about the book on each title (Halfway To The Grave, One Foot in the Grave, At Grave's End, Destined For An Early Grave, First Drop Of Crimson, Eternal Kiss Of Darkness, This Side Of The Grave, One Grave At A Time, Once Burned, Twice Tempted, Up From The Grave, The Beautiful Ashes). This part of the contest is open to international readers.
5 winners will receive a $15.00 Amazon gift card, emailed to the email address that the winners specify. This part of the contest is for US residents only (sorry, I don't know how to send foreign email gift cards or anything about monetary exchange rates!)
3 winners will receive a signed early copy of Bound By Flames**, book three in the Night Prince series. This part of the contest is open to international readers.
1 "grand prize" winner will receive a signed early copy of Bound By Flames**, three signed copies of any three novels in my backlist, and a $50.00 Amazon gift card. This part of the contest, for the same reason listed before, is open to US residents only.
Rules for entry:
1. Send an email to  jeanieneprizes AT gmail DOT com  (obviously replace the "AT" with an "@" and the "DOT" with a "." in your email.)
2. Include your full name and the email address you want to be contacted at if you win. IMPORTANT: Specify if you're international or a US resident so we know which prizes you are eligible for.
3. You can only enter ONCE. Duplicate entries will be deleted.
Winner will be chosen by Randomizer since I can't choose between any of you ;).
Disclaimers: Due to the adult content in these novels, you must be 18 or have permission from your parent/guardian to enter. Contest is void where prohibited.
Contest Starts: Now.
Ends: Friday, December 26th at 11:59pm EST.
Good luck and I wish everyone a very happy holiday season!
** Bound By Flames will not be mailed out until after the first of the year because I won't have my author copies until then. All other prizes will be sent out between one and five business days after receipt of winner's information.