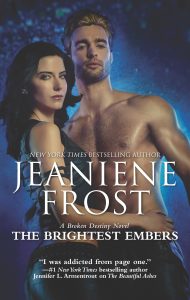 I meant to post this before the book came out on Tuesday, but what can I say? I'm far more likely to be late than early on just about everything ;). Anyway, here is the "playlist" of songs that I listened to while I wrote THE BRIGHTEST EMBERS, the third and final Broken Destiny novel (need to still get yours? Here you go :))
Amazon | B & N | Book Depository | iBooks | IndieBound | Powells
Usual disclaimer: As many of you know, writing to specific music helps put me in the right frame of mind because I'm conditioning myself to write a particular story whenever I hear those songs (not saying this works for every writer, but it works for me). That being said, there's no hidden meaning for the book in these songs. Some of these are recommendations that you, readers, have given me, so thank you again! But, music tastes are as personal as reading tastes, so if you don't like some of the bands/songs, no problem. Just please don't tell me that I shouldn't like them, because if a song/band is listed, then I do and no arguing on your part will change my mind :).
Layout is artist name: songs. Artists are in alphabetical order for ease of listing, but this isn't the order that I listened to while writing because I'm not that organized.
Ciara: Paint It Black
Danney Goky: Hope In Front of Me
Dreamers: Sweet Disaster
Eminem: Beautiful Pain (feat. Sia), Love The Way You Live (feat. Rihanna)
Empire of the Sun: High and Low
Hamilton Leithauser & Rostam: In A Black Out
Harry Styles: Sign of the Times
Jill Andrews: Lost It All
Jon Bellion: All Time Low
Kaleida: Think
Kings of Leon: Waste A Moment, Over, Wild, Walls
Lady Gaga: Million Reasons, Angel Down
Lana Del Rey: Born To Die
Lykke Li: No Rest For The Wicked
Morgan Page: Running Wild
Mourning Ritual: Bad Moon Rising (Feat; Peter Dreimanis)
The Naked and the Famous: Young Blood
Phantogram: You Don't Get Me High Anymore
Philip Phillips: Searchlight
Rihanna: Stay
Ruelle: Take It All
Shura: Touch
Sia: Bang My Head
The 1975: Somebody Else
The Blind Love: Run (where the lights are)
The Fray: Swinging Low, Changing Tides, You Found Me
Twenty One Pilots: Heathens
Vance Joy: Mess Is Mine
Wish I Was: Cutting Ties (feat. Cameron Walker)