I know, I've been talking a lot about my new release lately, but allow me one more squee, okay? 🙂 This morning, I was so flattered to find out that The Sweetest Burn was selected as today's "Fresh Pick" for Fresh Fiction's readers. I even got to have this cool graphic designation!
What is a "fresh pick," you might be wondering? As per Fresh Fiction's website: "It is a book chosen by a group of readers and is never a purchased advertisement or promotion. We've picked this book because it appeals to us and we like to share our diverse tastes in reading and hope you give it a try."
Needless to say, I hope you give it a try, too ;).
Once again, so flattered, Fresh Fiction readers!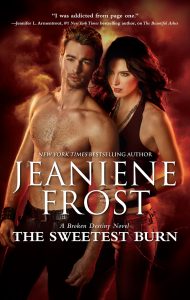 Order your copy: