Readers Tweeted this picture to me and I think it's hilarious! Enjoy :).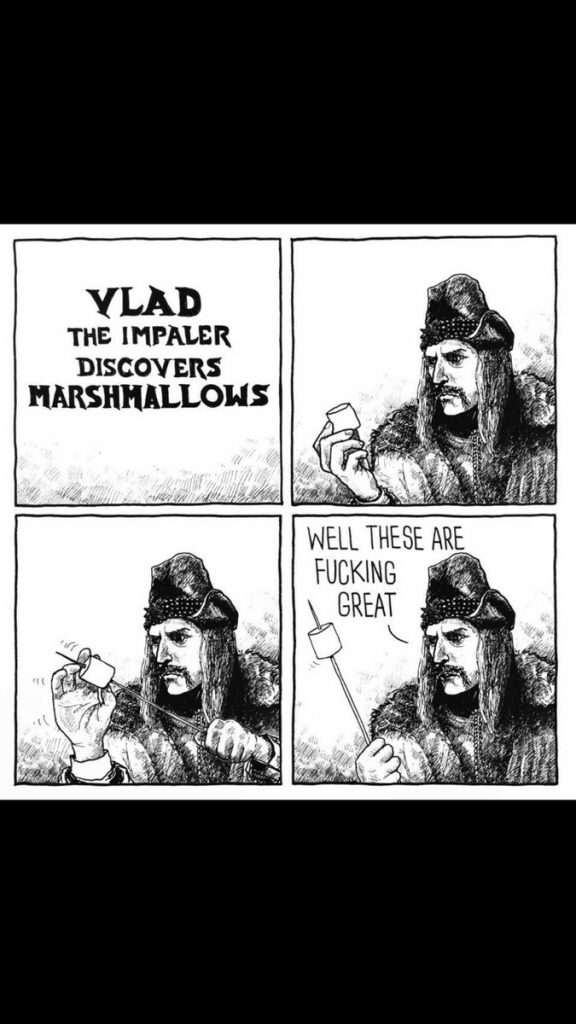 Remember, it's now less than a month until INTO THE FIRE releases, where Vlad will be impaling much more than marshmallows ;). If you intend to get your copy in paperback and you were pre-ordering, my publisher has partnered with Schuler Books in order for people to get signed copies. Important: this is only valid for preorders, so once the book goes on sale, it's too late to get them signed. Here is the link: http://www.schulerbooks.com/fire
ETA: Several of you have asked me very good questions about the pre-orders. Here is what I've learned so far:
You must have your pre-order in by 2/14/17. After that, there is no guarantee that the copy you get will be signed.
You can get signed copies of both the mass market edition and the hardcover, so pick your preferred format.
The books will be signed, but not personalized.
International orders WILL be accepted, but please read carefully: If you live in Canada, you can order directly from the link above. All other countries must use this email address ONLY to order their books: orders@schulerbooks.com.
Schuler cannot fulfill orders for books purchased through another retailer. So, if you already pre-ordered your book via Amazon, B&N, or another book seller, you can't send your receipt to Schuler in exchange for a signed book. The reason is that Schuler wouldn't get reimbursed by those stores; they are their own entity.
If you have a question that you don't see above, please email Schuler at orders@schulerbooks.com and put "Into The Fire" in the subject line so they know which book you're asking about. Thanks!