Contest alert and personal update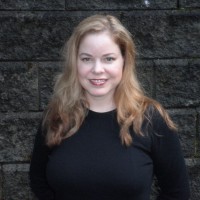 The second of four Twice Tempted Arc contests is now up on my Facebook page (Missed the first Arc contest? It's on Goodreads and it's ending soon!). To enter the Facebook contest, you have to "like" my page or have "liked" it in the past. Not on Facebook or Goodreads? Don't worry, I'm having a contest on my website blog soon where all you need is the ability to email to enter.
Speaking of Twice Tempted, I was so happy to see this review from Romantic Times:
"Despite fiery lovers Vlad and Leila surviving an attack by one of Vlad's old foes, the road to romance is not going smoothly. Book two in megastar Frost's Night Prince series illustrates the challenges facing these two and the results are not pretty. But fortunately, this means readers are in for a story that is emotionally intense, chock full of danger and violence and loaded with flaming passion. What more could you want?" ~ Jill M. Smith, Top Pick!
My Overstuffed Bookshelf, Vampire Book Club, and Pure Textuality also gave Twice Tempted 5 stars. Less glowing reviews will come, of course, but for now I'm going to tell myself this is a clear indication that everyone will love the book. *grin* Allow me my illusions for a few more days, will you?
Now, onto the personal update. Remember last Tuesday I blogged about how I was going to blog more, and then you didn't hear from me for a week? Well, on Wednesday I had my gall bladder removed because according to tests, it didn't work. Luckily, a gall bladder is one of those don't-need-'em organs, but it did make for a stressful February since I rushed back from my mother's unexpected emergency surgery in Florida to have my own previously-scheduled surgery in North Carolina. I'd hoped to be back to work on Saturday, but I found out something I'd forgotten in the nine years since my last laparoscopic surgery: it makes you tired. Soreness and being reduced to feeling like an upside-down turtle aside (try sitting up or getting out of bed without using any stomach muscles. You end up flopping your limbs like a turtle on its back!), it's the tiredness that takes the most toll. Good news is that I'm getting more energy with each passing day, so I hope to be up to full steam by the end of the week. Here I want to thank God, the doctors and the nurses for everything going smoothly with the procedure and my recovery, and hey, healing up has allowed me to watch more episodes of Castle without feeling guilty that I'm not working

.
Wishing all of you good health, and remember to look for that Twitter contest and the website blog contest soon!