Recently I did a podcast with the amazing moderators of the Frost Fans site. In this, I chatted with them about Eternal Kiss Of Darkness, the Name That Kitty contest, Vlad, Ian (is he redeemable? And what about that piercing?), Bones, and more.  There were some not-so-subtle attempts to get me to reveal some spoilers about the upcoming plot of This Side Of The Grave, too, as well as my plans for future books. Click below to listen in: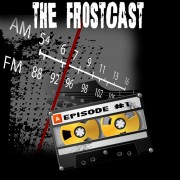 .
(if I didn't paste the podcast link properly, it's up here on the fan site)
Thanks so much to Tee, Engarde, and Wont, for the fun time!